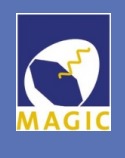 Dr. rer. nat., Dipl.-Phys. (Univ.)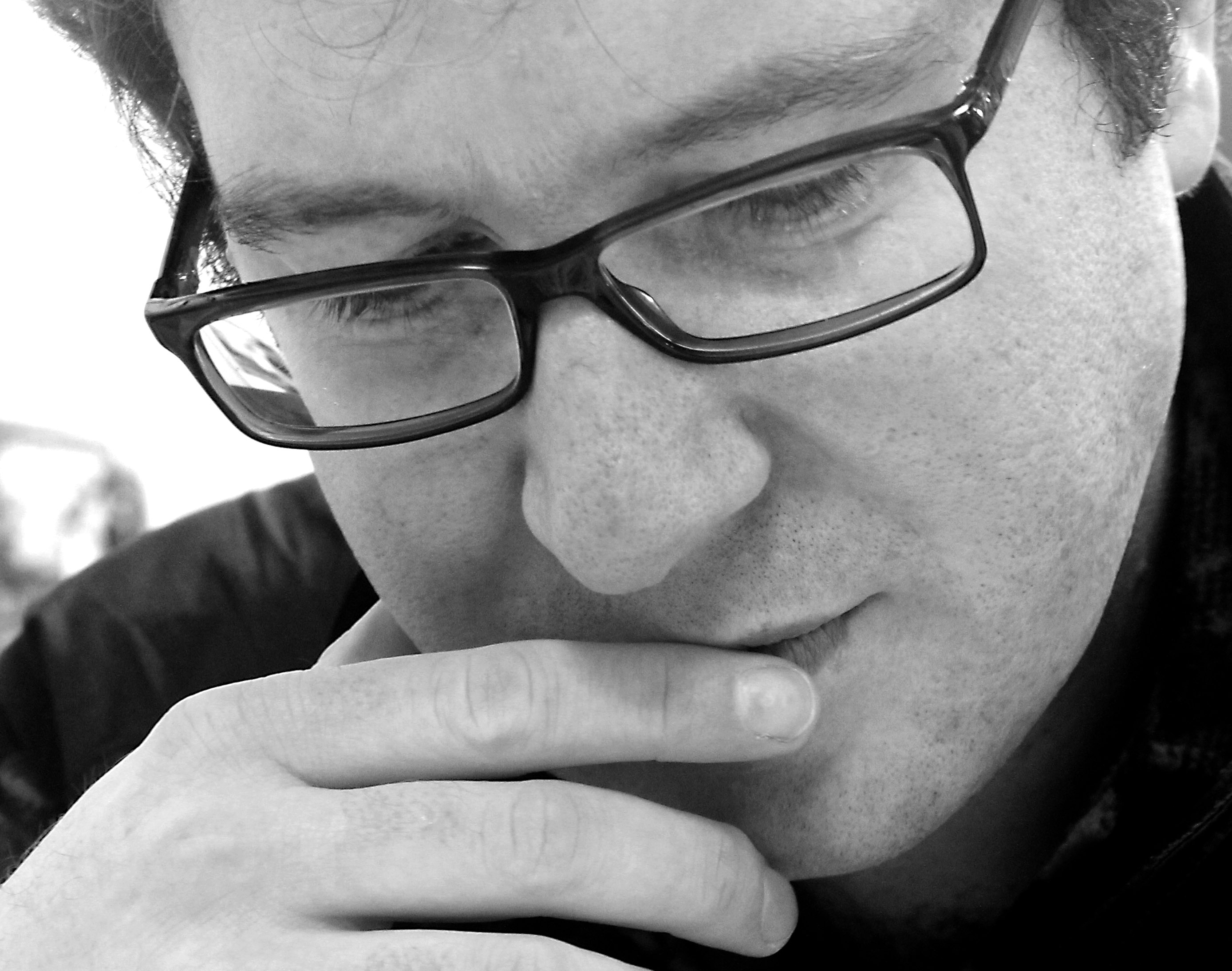 Currently I am working as a Postdoctoral Researcher at Max-Planck-Institut für Physik and hold a Junior-PI position of the DFG Excellence Cluster "Origin and Structure of the Universe". I am a member of the MAGIC collaboration, which has built and operates the two largest imaging air Cerenkov telescopes world-wide, designed for the investigation of very high-energy gamma rays. The MAGIC telescopes are located at the European Northern Observatory atop 2,400-m Roque de los Muchachos on the Canary Island of La Palma. As an experimental particle physicist and astrophysicist by training, I am involved in data analysis and data interpretation for MAGIC, where my scientific interests focus on the physics of extragalactic gamma-ray sources, and in the construction and commissioning of the second MAGIC telescope. I am member of the MAGIC/H·E·S·S/VERITAS joint observations team as well as of the M87 team. I collaborate in the AGN physics working group of MAGIC and in the Telescope Design, AGN Physics, and Observatory and Outreach groups of the Cherenkov Telescope Array consortium I am member of the MAGIC Time Allocation Committee, Speakers' Bureau, and Editorial Board.
Coordinates
Phone:
+46 8/5537-8188 (office-Stockholm),
+46 76 069 2511 (cellphone; find it also in whatsapp)
FAX:
+46 8/5537-8601
Office:
Stockholms universitet, Oskar Klein Centre for Cosmoparticle Physics (Google Maps)
AlbaNova Universitetscentrum, SE-106 91 Stockholm
Munich:
Max-Planck-Institut für Physik (Google Maps)
Föhringer Ring 6, D-80805 München
E-Mail:
(the fastest way of getting hold of me indeed, mail notifications go to my cellphone)
PGP key:
0x8C94B8BE (I welcome your paranoia.)
Homepage:
http://www.mpp.mpg.de/~rwagner/ (this page)
http://www.astroparticlephysics.info/ (mirror of this page)

VIAF ID:13494017 PND 133228797
Out of Office
From 2013-03-09 to 2013-03-12:
Stockholm, Sweden (CTA Nordic Meeting).
From 2013-03-16 to 2013-03-22:
Muonio, Finland (EGA 2013).
From 2013-03-29 to 2013-04-01:
Bamberg, Germany.
From 2013-04-15 to 2013-04-22:
Transition to Stockholms Universitet.
From 2013-05-28 to 2013-06-02 (at 75% probability):
Chicago, IL, USA (CTA Consortium Meeting).
From 2013-06-17 to 2013-06-21 (at 40% probability):
Bloomington, IN, USA (CPT'2013).
From 2013-07-02 to 2013-07-08 (at 30% probability):
Rio de Janeiro, Brazil (ICRC 2013).
From 2013-07-08 to 2013-07-12 (at 65% probability):
Turku, Finland (EWASS 2013).
From 2013-09-23 to 2013-09-27:
Warsaw, Poland (CTA Consortium Meeting).
Work & Research Interests
VHE γ-ray astrophysics; Active Galactic Nuclei: X-ray/VHE γ-ray observations of blazars, fast variability, monitoring; Multi-Wavelength Observations; Fundamental Physics with VHE γ-ray observations (Lorentz Invariance; Quantum Gravity); Multi-Messenger Astrophysics; Constraining the Extragalactic Background Light; Imaging Air Cerenkov telescopes; Drive System for the MAGIC telescopes; Development of Analysis Software for the MAGIC telescopes; DAQ and Computing for the MAGIC telescopes; Advanced Computing and GRID; Future Cherenkov Astronomy Facilities (Large-Size Instruments; Cherenkov Telescope Array)
Off-Work Interests
Solar-terrestrial physics & space weather; Stargazing; Atmospheric optics; Photography; Travel; Scandinavia, particularly Finland; Solar eclipses; Skiing (active); Ski jumping (passive); Going to the movies, particularly sneaking
Theses
Teaching
Fall 2013: "Astroparticle Physics" – Course Lecture, Stockholm University
Fall 2010: "Methoden und Detektoren in der Astroteilchenphysik" – Seminar, Technische Universität München, Prof. Dr. S. Schönert, Prof. Dr. L. Oberauer, Dr. R. Wagner
Fall 2008: "Methoden und Detektoren in der Astroteilchenphysik" [UniVis] – Seminar, Technische Universität München, Prof. Dr. L. Oberauer, Prof. Dr. T. Lachenmaier, Dr. R. Wagner
Fall 2004: "Anfängerpraktikum für Physiker" – Technische Universität München
Fall 2003: "Anfängerpraktikum für Physiker" – Technische Universität München
Presentations and Talks on Conferences and Workshops
2011
"Status of the Large-Size Telescope Prototyping for the Cherenkov Telescope Array" (RMW, C. Jablonski, E. Lorenz, R. Mirzoyan, O. Reimann, T. Schweizer, M. Teshima, H. Wetteskind for the CTA-LST Prototyping Workgroup, 75. Jahrestagung der DPG und DPG Frühjahrstagung, Karlsruhe, Germany, March 28-April 1, 2011)
"Beobachtungen von extragalaktischen Gammastrahlungsquellen mit den MAGIC-Teleskopen in 2009/2010" (75. Jahrestagung der DPG und DPG Frühjahrstagung, Karlsruhe, Germany, March 28-April 1, 2011)
2010
"Multi-wavelength observations of M 87 with H.E.S.S., MAGIC, VERITAS,VLBA, & Chandra" (Accretion and Outflow in Black Hole Systems, Kathmandu, Nepal, October 11-15, 2010)
"Exploring quantum gravity with VHE γ-ray telescopes - status, prospects and limitations" (Experimental Search for Quantum Gravity, Nordita, Stockholm, Sweden, July 12-16, 2010)
"A conceptual design of an advanced 23-m diameter Imaging Air Cherenkov Telescope of 50 tons for ground-based gamma-ray astronomy" (RMW, E. Lorenz, M. Teshima, T. Schweizer, T. Haubold, H. Wetteskind, C. Jablonski, D. Ferenc, M. V. Fonseca, 74. Jahrestagung der DPG und DPG Frühjahrstagung, Bonn, Germany, March 15-19, 2010)
"Ground-based Gamma-ray Astrophysics Below 150 GeV with MAGIC" (The GeV to TeV Connection – Science at 10 GeV to 100 GeV, Ringberg, Germany, January 11-15, 2010)
2009
"Pinpointing the TeV gamma-ray emission region in M87 using TeV and 43 GHz radio monitoring" (RMW, M. Beilicke, F. Davies, P. Hardee, H. Krawczynski, D. Mazin, R. C. Walker, M. Raue, S. Wagner, C. Ly, W. Junor and the MAGIC, VERITAS, H.E.S.S. collaborations, 2nd Fermi Symposium, Washington, USA, November 2-5, 2009)
"The CTA Observatory" (RMW, E. Lindfors, S. Wagner, A. Sillanpää on behalf of the CTA consortium, 2nd Fermi Symposium, Washington, USA, November 2-5, 2009)
"The June 2008 flare of Markarian 421 from optical to TeV energies" (RMW, C.-C. Hsu, K. Satalecka, E. Bernardini, P. Majumdar, J. Grube, I. Donnarumma, M. Villata, C.M. Raiteri on behalf of MAGIC, VERITAS, AGILE, GASP-WEBT, 31st International Cosmic Ray Conference, Lodz, Poland, Juli 2009)
"A Statistical Study of Sub-Hour Flares of the VHE Gamma-Ray Emission of Markarian 421 During A High-Flux State in 2001" (T. Schweizer, RMW, E. Lorenz, 31st International Cosmic Ray Conference, Lodz, Poland, Juli 2009)
"Multiwavelength observations of VHE blazars in 2006" (S. Rügamer, I. Oya, M. Hayashida, D. Mazin, RMW of behalf of the MAGIC collaboration, 31st International Cosmic Ray Conference, Lodz, Poland, Juli 2009)
"A first Joint M87 campaign in 2008 from radio to TeV energies" (RMW, D. Mazin, M. Beilicke, F. Davies, H. Krawczynski, M. Raue, S. Wagner, C. Walker on behalf of the MAGIC, VERITAS, H.E.S.S., and M87-VLBA collaborations, 31st International Cosmic Ray Conference, Lodz, Poland, Juli 2009)
"The strong flaring activity of M87 in early 2008 as observed with the MAGIC telescope" (D. Tescaro, D. Mazin, RMW, K. Berger, N. Galante on behalf of the MAGIC collaboration, 31st International Cosmic Ray Conference, Lodz, Poland, Juli 2009)
"Long-term Monitoring of Bright TeV Blazars with the MAGIC Telescope" (C.-C. Hsu, K. Satalecka, P. Majumdar, E. Bernardini, RMW, 31st International Cosmic Ray Conference, Lodz, Poland, Juli 2009)
"Studies of the influence of moonlight on observations with MAGIC" (D. Britzger, E. Carmona, P. Majumdar, J. Rico, J. Sitarek, RMW on behalf of the MAGIC collaboration, 31st International Cosmic Ray Conference, Lodz, Poland, Juli 2009)
"MAGIC observations of Mkn 421 in 2008, and related optical/X-ray/TeV Multiwavelength campaigns" (G. Bonnoli, C.-C. Hsu, F. Goebel. E. Lindfors, P. Majumdar, K. Satalecka, A. Stamerra, F. Tavecchio, RMW on behalf of the MAGIC collaboration, 31st International Cosmic Ray Conference, Lodz, Poland, Juli 2009)
2008
"The June 2008 flare of Markarian 421 from optical to TeV energies" (RMW, I. Donnarumma, J. Grube, M.Villata et al. for the MAGIC, AGILE, VERITAS, and WEBT collaborations, 24th Texas Symposium on Relativistic Astrophysics, Vancouver, Canada, December 8-12, 2008)
"Quantification and interpretation of the delay in the Mkn 501 very-high energy gamma-ray flare of 2005 July 9" (RMW, W. Bednarek, A. Biland, R. K. Bock, M. Errando, M. Martinez, 24th Texas Symposium on Relativistic Astrophysics, Vancouver, Canada, December 8-12, 2008)
"Very-high energy gamma-ray observations of a strong flaring activity in M87 in February 2008" (RMW, D. Mazin, D. Tescaro, N. Galante, K. Berger, 24th Texas Symposium on Relativistic Astrophysics, Vancouver, Canada, December 8-12, 2008)
"AGN, Cosmology, and Dark Matter: MAGIC's TeV Gamma-Ray View
" (Invited talk at the Excellence Cluster Science Week 2008, Max Planck Institute for Extraterrestrial Physics, Garching, December 2, 2008)